About CUHK BME
BME is an interdisciplinary study in which biomedical and engineering sciences are applied innovatively to solve human health problems.
Biomedical engineers design innovative medical instruments & sensors, build new imaging and information systems for precision medicine, create biomaterials for regenerative medicine, and develop novel technologies in nanomedicine.
BME is a growing industry with a strong career outlook, even at times of global economic recession. The demand for skilled BM engineers, working alongside with physicians and therapists, is projected to rise as the healthcare field continues its rapid growth and the roles of technology in diagnostic, therapeutic and research activities continue to expand.
MOTTO
Explore, Innovate and Care
探索 創新 關懷
VISION STATEMENT
To become a cradle for world-class leaders in BME through education and research
MISSION STATEMENT
We provide a solid foundation in the underpinning sciences & mathematics, critical thinking & innovative interdisciplinary problem-solving skills, sensitive awareness of the emerging healthcare and societal issues & their future trends, and a passion & capacity for life-long learning.
HISTORY OF CUHK BME
2006
- Launch of the Graduate Division
2007
- Launch of the MSc Programme
2010
- Launch of the BEng (Hons) Programme
2012
- Launch of the MPhil/PhD Programme
2017
- Establishment of the BME Department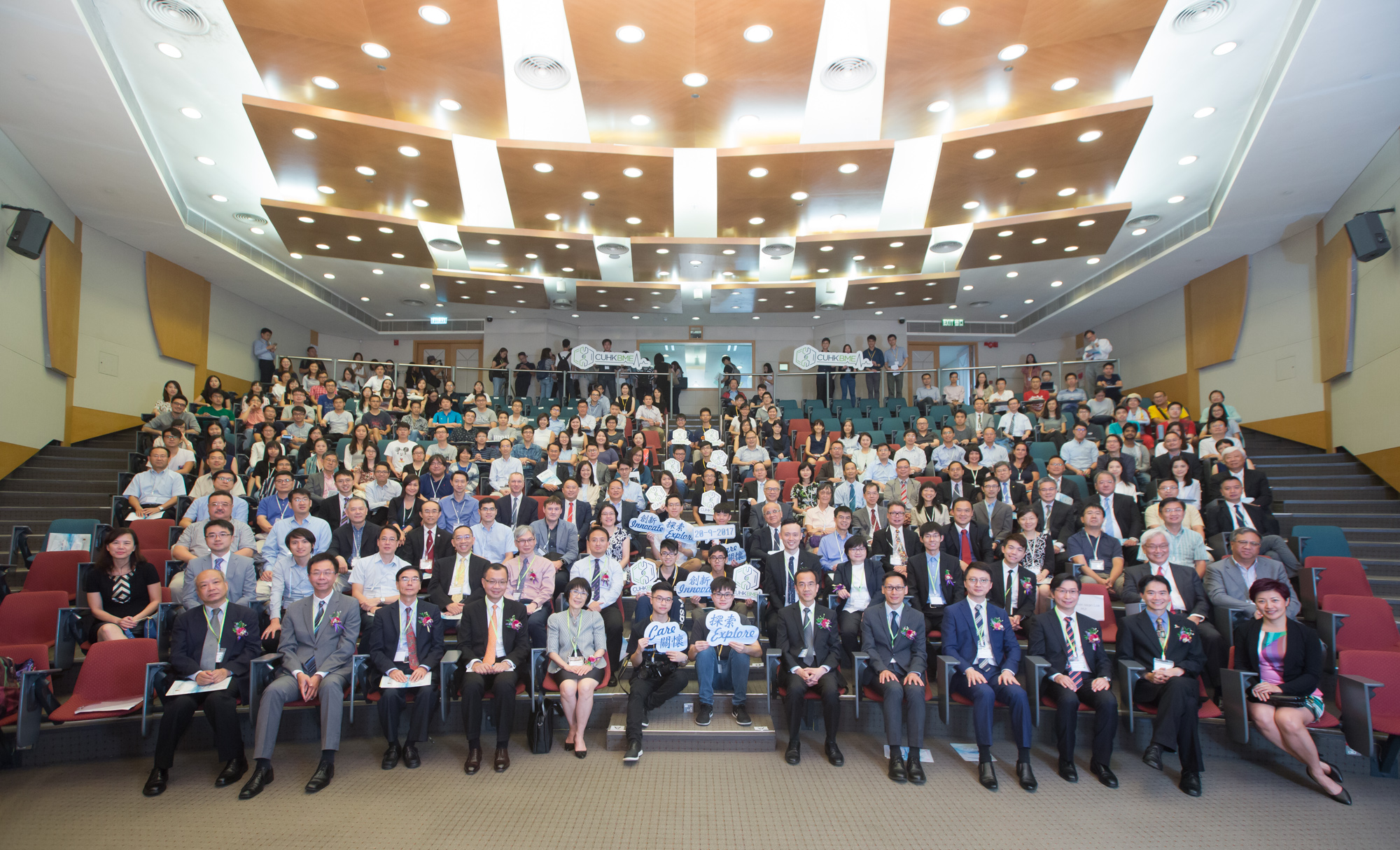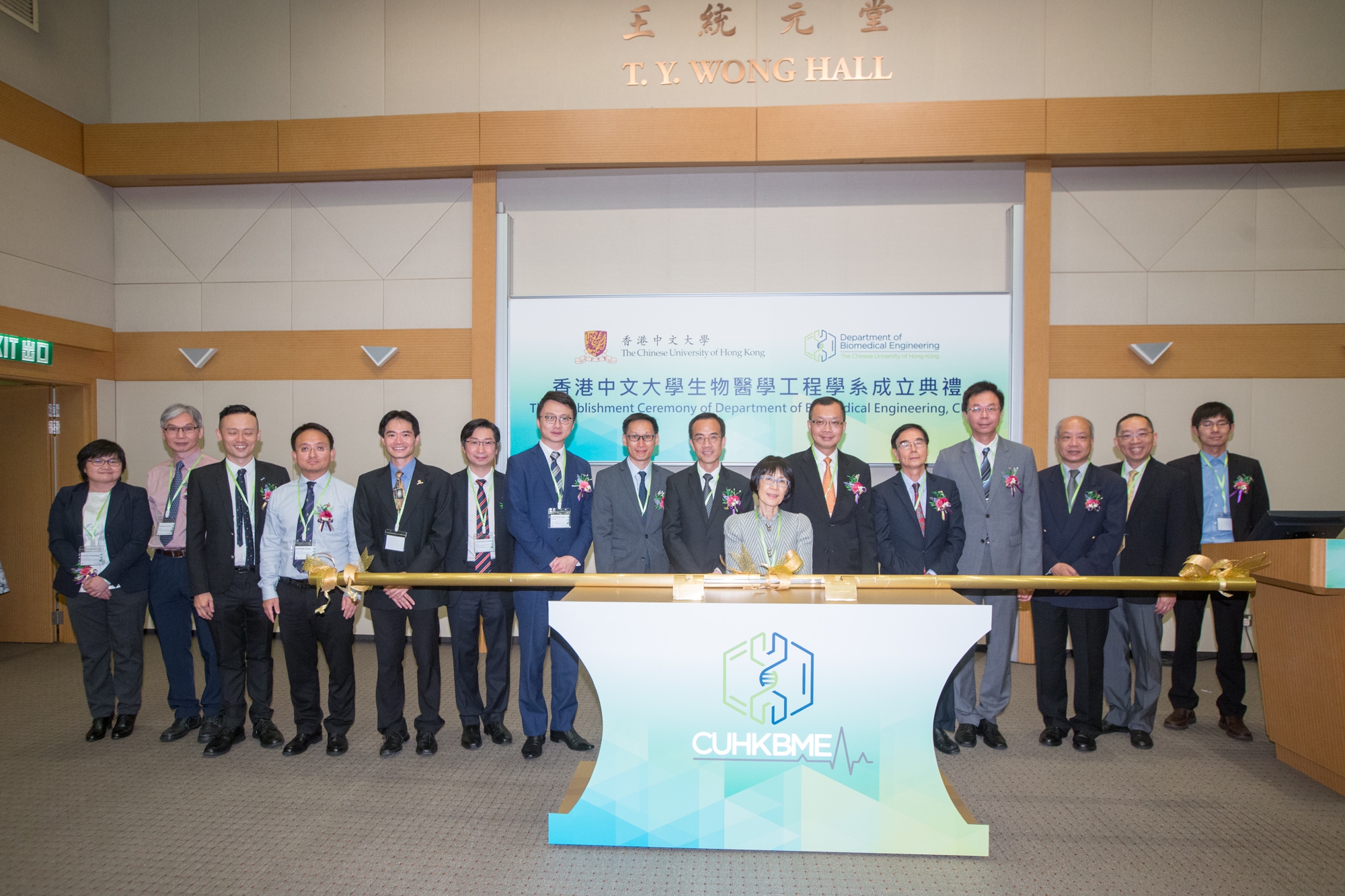 2006-2015 Event's Photos
2016-2017 Event's Photos
Synergistic Development
CUHK has recently launched four major research initiatives related to BME:
1.The Institute of Tissue Engineering and Regenerative Medicine (iTERM) Link
2.The Chow Yuk Ho Technology Centre for Innovative Medicine (TIM) Link
3.The CUHK T Stone Robotics Institute (CURI) Link
4.The Gerald Choa Neuroscience Centre (GCNC) Link
Site Trip to BME Department
Map & Directions
General Office: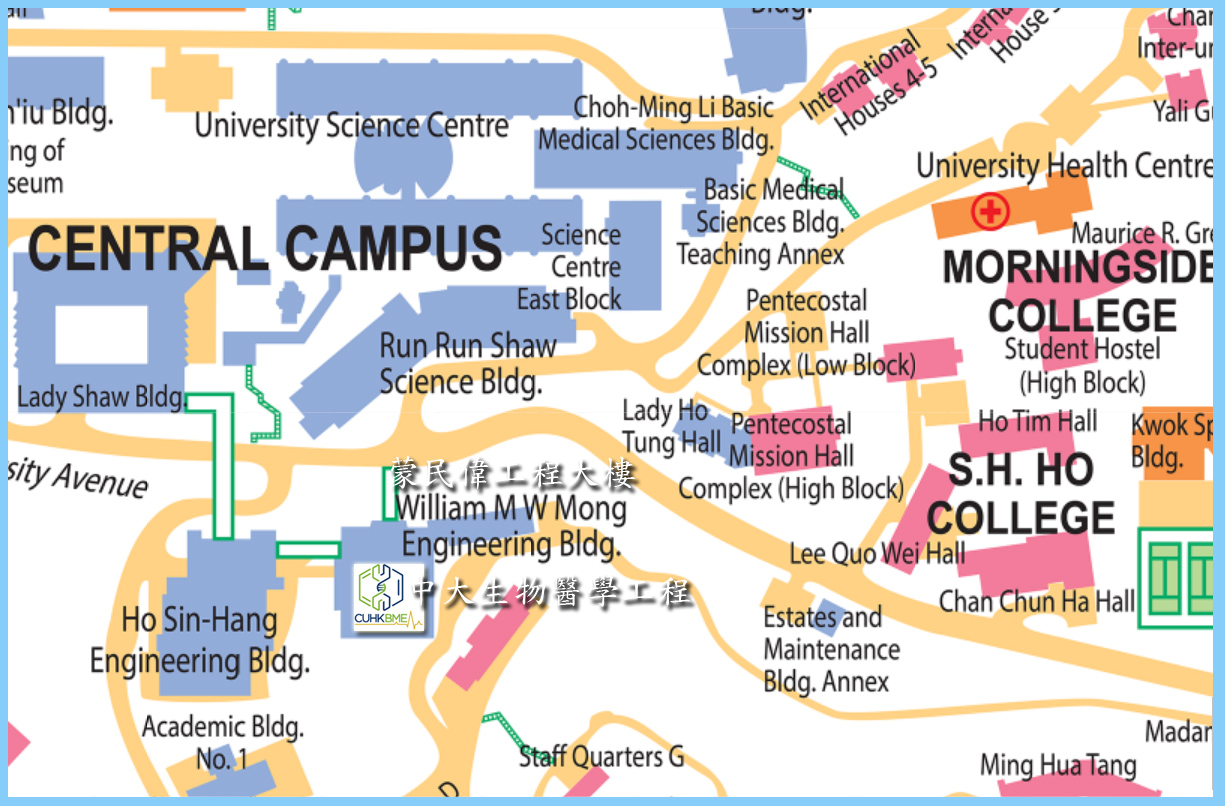 Room 1120, 11/F, William M.W. Mong Engineering Building, The Chinese University of Hong Kong, Shatin, N.T., Hong Kong
Click to CUHK campus map: Chinese | English
Phone Number:
+852 3943-1935
Fax Number:
+852 3749-5898
Email:
bmeinfo@cuhk.edu.hk